The Japanese Gardens at Meijer Gardens opened up in the Summer of 2015.  Being a big fan of Japanese style gardens, it's somewhat surprising that I hadn't visited until this Spring.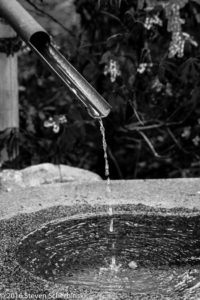 I managed to make it near the end of April.  The last day of the butterfly exhibit.  Even though it was a Monday and I was there just after it opened, it was crowded already.  Several school buses were dropping off students and the front parking lot was full already.
The Japanese Gardens were beautiful.  The cherry trees were just starting to blossom, some of the bonsai trees were out and the zen sand garden was groomed.  I sat on a bench in the sand garden and relaxed.  It would have been a lot nicer but for the construction sounds coming from next door and the groups of kids yelling as they ran down the path.  Hopefully that part will be better the next time I go.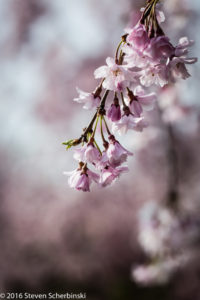 There is a wonderful path around the lake in the middle of the gardens, complete with places to stop and sit, along with some nice waterfalls.  There are also Japanese style bridges and buildings, one with a tea room.
All in all, a wonderful additional to the park.  You should go if you get a chance.